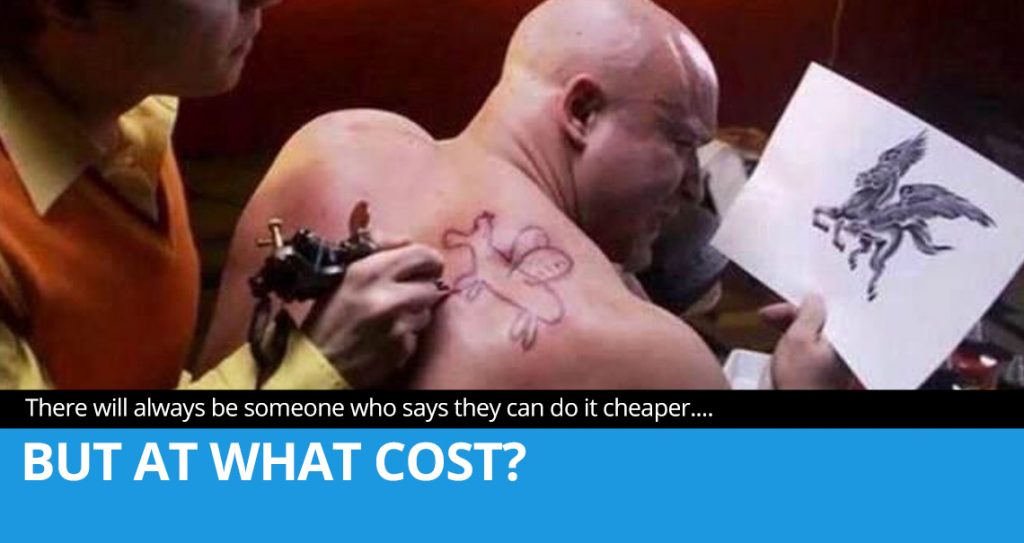 Custom Built Websites Vs. Cheap "Big Box Store" Websites
Here at Monster Design Studios, we pride our work on quality. Simple rate comparisons between our services and budget friendly sites are like apples and oranges. When going with a web design company, you get what you pay for. We offer premium websites at a competitive price point. Our custom sites are not in competition with budget sites that are just cookie cutter. Just like you can't compare the price of a Nissan Versa to a Lamborghini, yes they are BOTH cars but they are not the same in quality. Just some friendly tips when deciding for your business or organization.
Having a bad website, is worse than having no website at all.
This has been Monster Design Studios motto for many years now. You can hire a cookie cutter big box store website (GoDaddy, Wix, etc.) a freelancer, a college student, your neighbor's kid, to make you a website. And maybe they'll do a decent job. But will they have the skill to ask you what you need the website to do? To figure out how to make the website work for you to help your business grow? Also note that with GoDaddy, Wix & SquareSpace and other big box online sellers  STILL make YOU have to built your site yourself.
We help you find solutions that make your website work for you. We Customize the site to your business needs. We won't always be the cheapest, but we know what we are doing and we always deliver a custom site for your business when purchasing a custom site from us. We'll help you figure out what you need and how to achieve it.
Need help with your website? That's our specialty! Contact us today for a free quote!